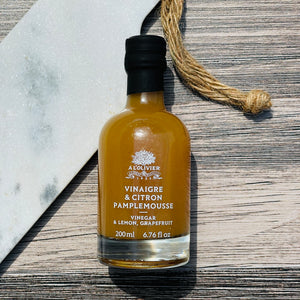 A L'Olivier Lemon Grapefruit Vinegar (6.76 oz)
Fall in love with A L'Olivier's Lemon Grapefruit Vinegar. With bright citrus notes, it will become a secret ingredient to enhance many of your spring and summer recipes.
An ideal accompaniment for seafood and crudo dishes, you might also use it to liven up your fruit and poultry salads, to deglaze your pan seared fish, or pair with an extra virgin olive oil to create a sensational vinaigrette.